Kansas Health Profession Opportunity Program (KHPOP)
Designed to provide low-income individuals with education, training, and supportive services to prepare for career tracks in the health care industry.
The Kansas Health Profession Opportunity Program (KHPOP) can provide quality candidates to local health care employers. KHPOP's mission is to provide training and employment opportunities for individuals facing barriers to finding well-paying jobs, leading to self-sufficiency. KHPOP's resources strengthen Kansas families, communities and employers, supporting current and future workforce needs.
KHPOP eligible participants will be trained in a variety of health care occupations, including but not limited to:
Certified Nurse Aide
Certified Medication Aide
Home Health Aide
Licensed Practical Nurse
Medical Assistant
Pharmacy Technician
Registered Nurse
Health Support Specialist
What are KHPOP's benefits to you?
Health care industry recognized stackable credentials/licenses
Potential employment in the health care field
Career Coaching to guide and assist you in maneuvering through training and address life issues
Financial assistance to help offset the cost of training
Opportunity to strengthen your life situation
What are your responsibilities to KHPOP?
Complete requirements for program eligibility
Monthly contact with Career Coach
Attendance in your training classes
A teachable attitude
How to Apply:
Complete Eligibility
Low Income
Receiving TANF (Temporary Assistance for Needy Families) or
Receiving SNAP (Supplemental Nutrition Assistance Program)
Helpful Information: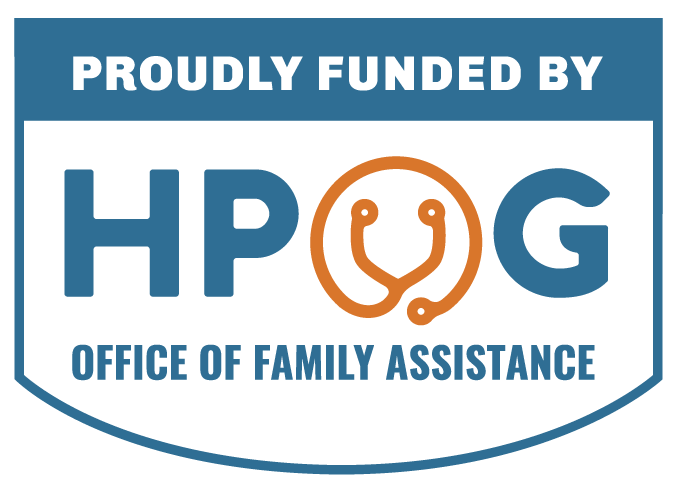 This document was supported by Grant 90FX0047-01-01 from the Administration for Children and Families,
U.S. Department of Health & Human Services (HHS). Its content are solely the responsibility of the authors and
so not necessarily represent the official views of HHS.
HPOG is a study funded by the federal government which is being conducted to determine how these training
opportunities help people improve their skills and find better jobs. During the study, all new eligible applicants
will be selected by lottery to participate in these training opportunities. Not all eligible applicants will be
selected to participate in these opportunities.